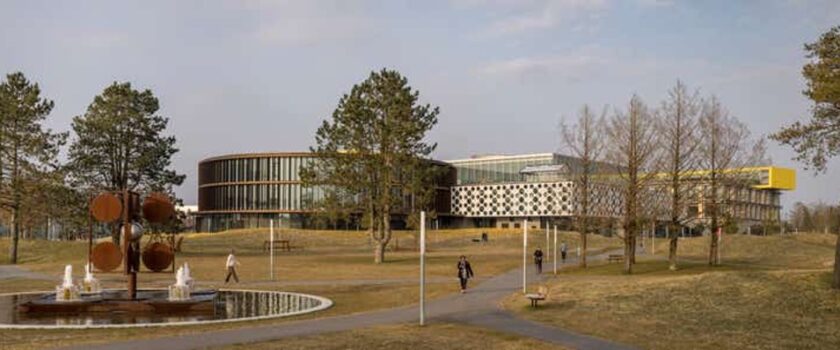 Join other AM Talents for a behind-the-scenes visit to the LEGO Group's AM Facilities
Join other AM Talents for a behind-the-scenes visit to the LEGO Group's AM Facilities
Are you a student at university level or at the beginning of your career, and interested in learning about the different career opportunities at the company and the type of skills and talents that will be in demand during the coming years? Are you interested in learning more about how the LEGO Group is innovating through Additive Manufacturing and how the technology is shaping its future? On Friday March 31st we will invite AM Talents on a visit to the LEGO Group's AM production facilities, followed by presentations from key department leads about the company's work with the technology, and finally an opportunity to network with company representatives to hear more about career opportunities and their experience working at the LEGO Group.
The event is exclusive for individuals with an AM Talent profile.
Create your profile here: AM Talent
There are only 20 spots available. We therefore encourage you to secure your participation as soon as possible! The deadline for registration is Wednesday March 22 at 17.00. We ask that cancellations are sent to us no later than Monday March 27th at 12.00.
---
Programme
11.30 – 12.30: Welcome & Tour of the LEGO Group's Additive Manufacturing facilities
12.30 – 13.00: Walk back to reception and transport to main facilities
13.00 – 13.30: Lunch
13.30 – 14.30: Introduction to Additive Manufacturing at the LEGO Group [presentations by LEGO Group representatives]
14.30– 15.30: Networking with leaders, engineers, and interns from Additive Manufacturing
15:30 – 15.45: Closing remarks by the LEGO Group and Danish AM Hub
15.45 – 16.45: Transport back to Vejle
---
Information regarding transportation:
Danish AM Hub will cover the cost of an economy class return trip from home destination to the LEGO Group facilities – only by public transportation (train/bus).
Bus 43 from Vejle Trafikcenter goes directly to the LEGO Group AM facilities – the bus stop is 'Kornmarken (Billund)'. The address is Kornmarken 33.
There will also be the option of pick-up via shuttle bus from Vejle Trafikcenter – departure at 10.15.
Participants will be asked to notify of their choice when registering.